Welcome to Baylee Jo's Barbecue – Seafood and Grill located at 1315 North Highway 21 in Ironton, Missouri. We are the new owners, Jeremy and Jessica Horton, and we are so exited to meet all of you! We are not new to this business; Jeremy has worked in the restaraunt and catering industry for many years and has experience managing wineries, seafood restaraunts, BBQ restaraunts, and venues. We are so excited for this journey and would love to help you with all of your catering needs, as well as serving you at the restaraunt. Please fell free to reach out with any questions you have.
Again, we look forward to serving you! Stop by and see us soon!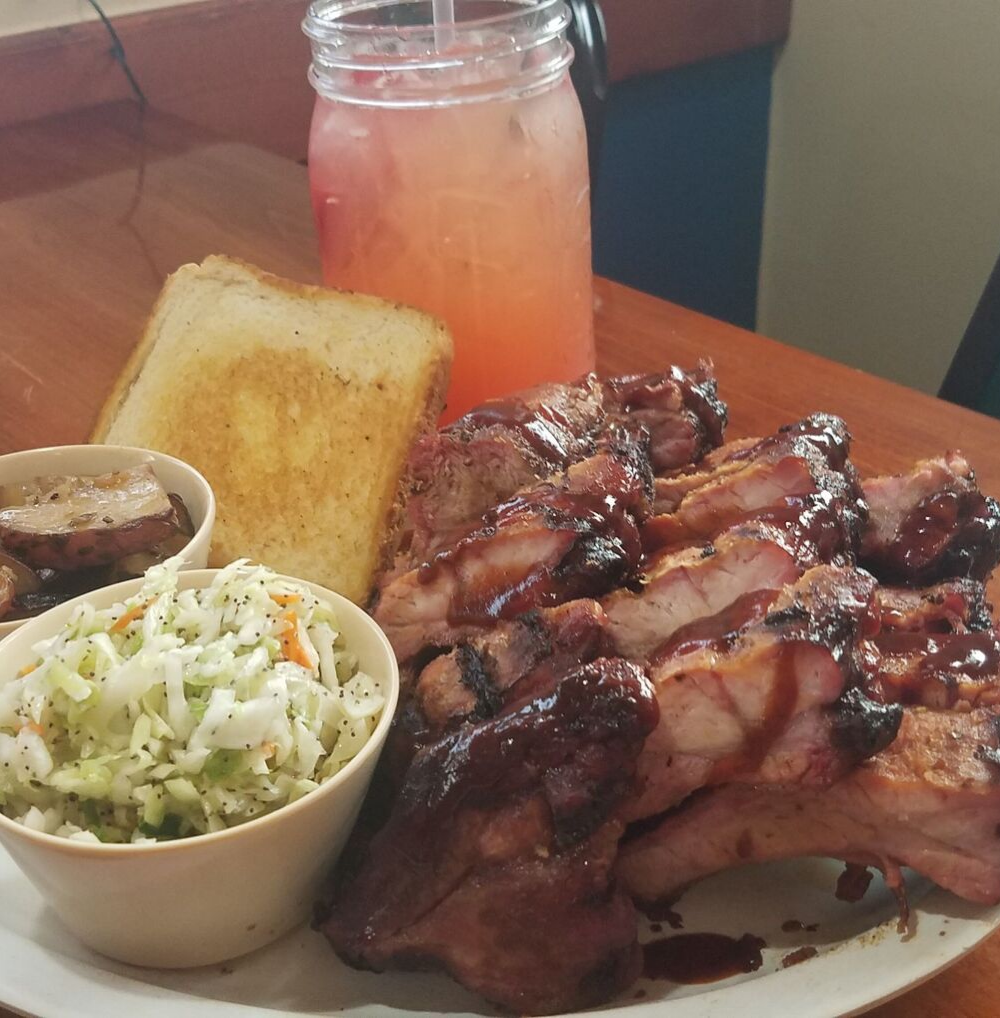 Mon-Thurs: 11am – 8pm
Fri – Sat: 11am – 9pm
Sun: 11am – 7pm
1315 N HWY 21, Ironton, MO 63650
Check Out Our Menu For Carryout Specials
Kids Eat Free EVERY TUESDAY
Kids Eat Free On Tuesdays
"Amazing from start to finish"
Amazing from start to finish! Pork rinds, tacos, pork steak, giant BBQ potato, smoked chicken, 2 meat platter and finished with the amazing cheesecake…. everything was amazing and the service was great. Friendly staff and great food. This is our new favorite spot in our area for sure!!!
"Absolutely amazing food. Great price too. Our waitress was extremely nice and welcoming. Didn't wait long at all. All their sauces are next level 10/10 highly recommend. "
"Excellent food, excellent drinks, and excellent service"
"We visit this restaurant every time we are in town. Excellent food, excellent drinks, and excellent service every time. We visited over Memorial weeked and I fell in love with The Mango Marmalade Cooler! Best cocktail I have ever had. We even went Saturday and Sunday night for dinner because we enjoyed it so much."
"You will not be Disappointed"
"We used Baylee Jo's to cater our wedding back in March and their food and service was outstanding! All of their workers had a smile on their face and were polite and friendly to all of our guests. Most importantly, the food was amazing! We have been told by so many of our guests that it was the best food they have ever had at a wedding! We highly recommend Baylee Jo's for your caterer, you will not be disappointed!"
Contact Us Today
For more information on catering, our menu, hours of operation, reservations, job opportunities and more please call us at  573-546-2100 or email us at jeremy@bayleejosbbq.com
Thank you!